NEW! Shewee Flexi #1
The Shewee Flexi!  A larger, flexible version of the ORIGINAL Shewee!
Read More +
We introduce you to – The Shewee Flexi!  A larger, flexible version of the ORIGINAL Shewee!
Women of the world, you spoke… We listened! From the makers of the ORIGINAL female urination device.
Made by SHEWEE – THE ORIGINAL Female Urination Device since 1999, accept no imitations!
DON'T SQUAT – Stand up and take control, and avoid the filthy festival portable loos and grim public toilets! Ideal for traffic jams, festivals, women in the military, and MUCH more!
REUSABLE & LIGHTWEIGHT – Made from recyclable Polyolefin, use your extension pipe when wearing bulky clothing.
PRACTICE MAKES PERFECT – Practice in the shower before taking your Shewee on the road!
FUN & FREEDOM – To pee anywhere with comfort and confidence, don't let finding the nearest loo hold you back!
PLEASE NOTE – The SHEWEE Flexi fits inside our Extreme case. Simply fold in the middle and pop alongside your Shewee pipe inside the case.
Due to the flexible nature of the plastic, you will need to manipulate the Flexi back to shape after it has been stored in its case. You can do this either with your fingers or if possible, in warm water.
We now have the cases so can add these to your FLEXI order as well
Use your SHEWEE for:
Camping
Fishing
Aboard small boats
Long car journeys – traffic jams!
Travelling
Festivals
Cycling
Climbing
Skiing
Dirty toilets
Post surgery
Sports injuries
Pregnancy
Armed forces
Sailing, kayaking, canoeing
Mobility impaired
Policewomen
…the list is endless!
Re-usable
Length: 190mm Width 65mm depth 35mm
Material: Polypropylene (widely recyclable)
What Colour Will You Choose?
Also have the original EXTREME model, slightly smaller and rigid sides.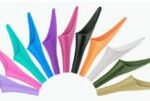 NEW! Shewee Flexi #1
Your review
* Review is required
Email
* Email is required
Q & A
There are no questions yet
STAY IN TOUCH
Hear about Sales, New Arrivals and More!